Welcome to Warsash Local History Society
History and Heritage
Warsash Local History Society is an active and friendly voluntary organisation which exists to:
Gather information about the history of Warsash and help make it available to all who are interested.
Promote the preservation of old buildings, monuments, records, maps and traditions of the area.
Foster interest in Warsash history and historical research through this website and through publications, and by arranging lectures, visits and exhibitions.
Our latest Blog posts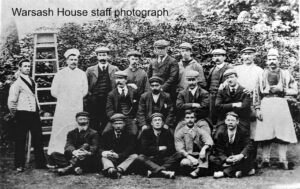 Warsash House was first mentioned in 1743 as a farmhouse occupied by a Mr John Brown. At this time, it was known as Passage House, possibly owing to its location between the high road to the Hamble Ferry and a private footpath along the meadow to the shore. This area …
The First documented evidence of the Hamble to Warsash Ferry is 1535c although there was a causeway long before this date.In 1905 W Cooper & Co Ltd bought the freehold of The Bugle Pub in Hamble and the ferry. The ferry at this time was a large dinghy which was …
The Society has an substantial resource available in the heart of Warsash. The Warsash Heritage Centre is located at 24 Shore Road and is a permanent home for our archive and a research centre for its users. Since formation the Society has built a comprehensive archive of photographs, maps, documents and artefacts. …